Feb 2020: Plan your journey before you apply
Another week, another new app feature!
Following on from last week's directions link feature, we have gone one step further. You can now plan your journey, get estimated mileage, and journey times before you apply for shifts.
Simply tap on the view button of the locum you are interested in, then scroll to the map and tap the new directions button.
You will then be presented with a map from your location directly to the pharmacy.
The embedded video below illustrates how this simple yet effective feature works.
Just log into your app store to update today!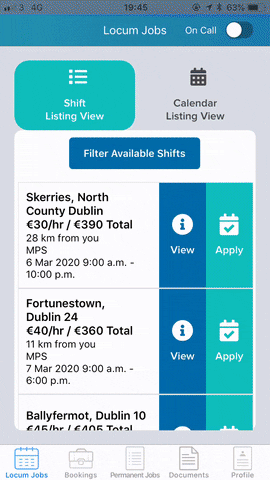 Posted on 28 February 2020